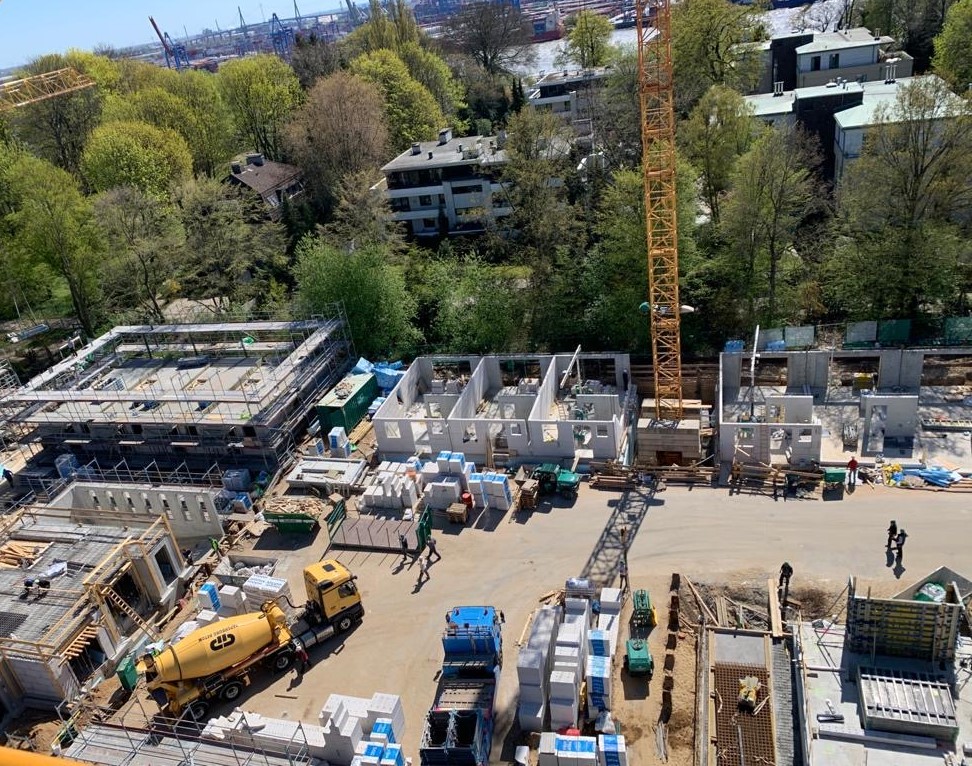 We are pleased to give you a brief insight into the current construction progress of the "Adagio" project. The construction of the 20 condominiums and 29 townhouses is progressing rapidly.
Convince yourself on site, we are there for you. In compliance with the distance regulation and hygiene measures, we offer you individual appointments for meetings and viewings. Alternatively, we are also available to answer your questions by phone, email or in a video meeting.
We look forward to your feedback and wish you all the best!
Arrange your personal consultation appointment on 040 - 819 7188-80 or by e-mail vertrieb@cds-wohnbau-hh.de.