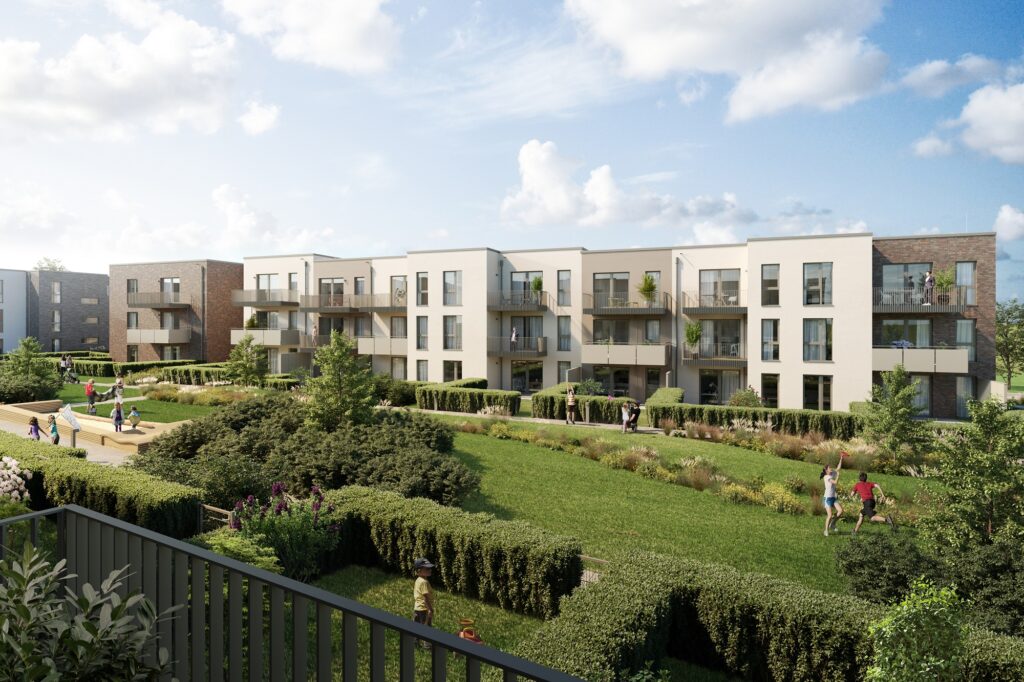 Have you already found a suitable property?
Or are you still looking?
In our construction project "Jenau." on the Jenfelder Au, construction of the 48 condominiums and 10 townhouses has started. Approximately 50% of the apartments have already been sold. Nevertheless, we can still offer you an interesting selection of different apartment sizes.
From the cozy 2-room apartment to the comfortable 4-room penthouse apartment, you can buy the right home from us. All apartments are easily accessible via a lift. A parking space with preparation for your e-mobility can optionally be purchased in the underground car park. If you are interested, we will be happy to send you the current sales documents.
PLEASE NOTE: from January 24, 2022, we will no longer be offering funding for the Effizienszhaus 55 as part of the BEG funding. You can still apply for a loan of up to €120,000 and a repayment grant of up to €18,000 for the desired apartment. If you do not make use of the promotional loan, you can have the subsidy paid out.
You are welcome to arrange your personal viewing appointment by telephone on 040 - 819 7188-80 or by e-mail
vertrieb@cds-wohnbau-hh.de.

Visualization: @bloomimages