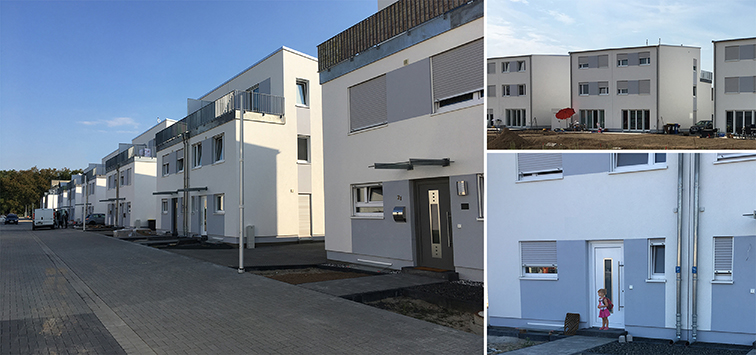 In the district of Grossauheim in the east of Hanau, the first removal vans have rolled into our new development area "Coming HOME".
We are pleased that most of the houses in the first construction phase are inhabited and that the new residents have settled in comfortably.
Some gardens are currently being laid out by your new residents and it won't be long before the streets are fully developed.
It's always a special moment for cds when a new development area turns into a residential area. It will be lively and homely - we are always very happy about this process. The 2nd and 3rd construction phase is still in full swing and most of the houses are in the advanced development phase.
We are looking forward to seeing the first moving vans rolling here soon and wish the new residents all the best in their new home.