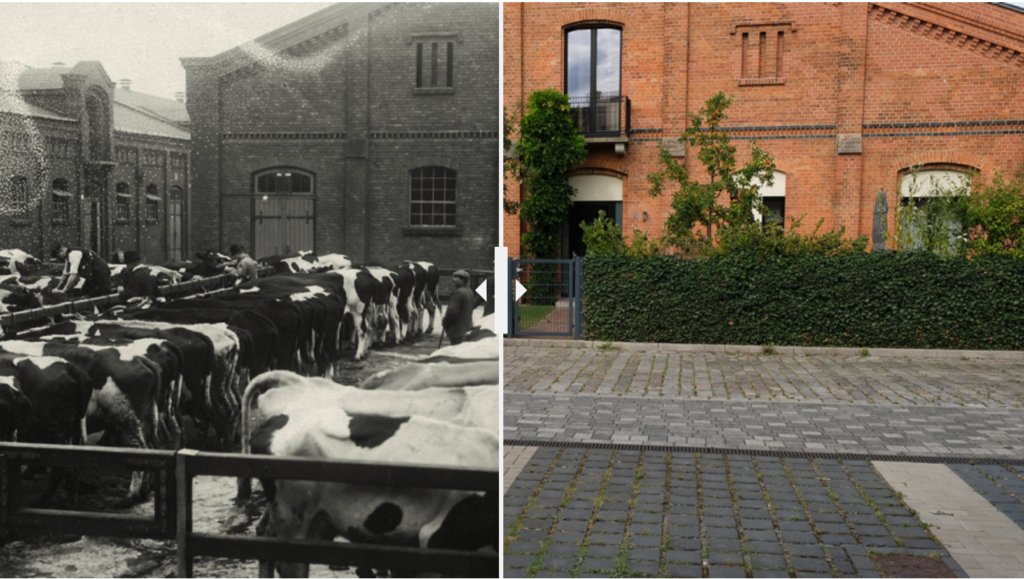 The RBB starts with the series:
How Berlin has changed in a century
Impressive comparisons of historical places and buildings are shown here. An innovative slider allows the user to experience this journey through time live.
The "Eldenaer Höfe" project in Berlin Prenzlauer Berg completed by cds Wohnbau Berlin GmbH in 2013 is part of this journey through time. Here the renovated and restored gable of the former cattle stalls of the old slaughterhouse is compared with a picture from 1920.
https://www.rbb24.de/politik/beitrag/2020/09/100-Jahre-gross-berlin-vorher-nachher-fotos-teil-1.html