In 2018, the cds Wohnbau in Frankfurt supported the "Outpatient Assisted Living" of the Lebenshilfe Frankfurt am Main e.V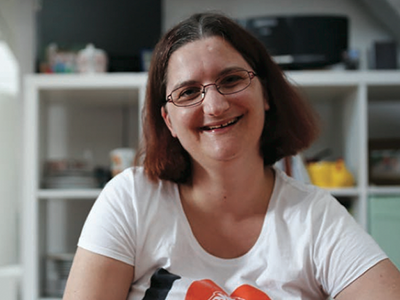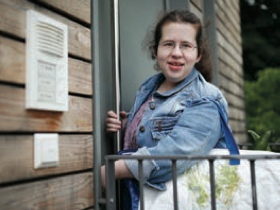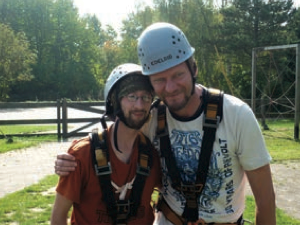 This year we will be donating to the Lebenshilfe Frankfurt am Main e.V. in Frankfurt am Main and are happy to be able to give the residents of the "Outpatient Assisted Living" a piece of joie de vivre with the donation.
Adults who usually live off the subsistence level are cared for in "outpatient assisted living". They have been able to take a short or long vacation for years or never in their life. The Ambulant Assisted Living team would like to fulfill a "lifetime dream" or a long-cherished wish for one or more people being cared for: e.g. B. a short vacation, visiting a loved one who does not live nearby, a city trip. This can be a personal wish for each of those being looked after or it can be the fulfillment of a wish of a whole group from the outpatient assisted living facility.
The team at Ambulant Assisted Living is pleased that our donation can give the people they care for new impressions and feelings of happiness.
Living means having a home.
People with disabilities also feel the need to live independently within their own four walls. Lebenshilfe Frankfurt am Main e.V. supports people with disabilities through experienced pedagogical specialists in leading an independent life and coping with everyday life in their own apartment.
The Ambulant Assisted Living team offers assistance on an hourly basis, which can already support you with the first steps into your own apartment. We are at your side right from the search for an apartment and the associated "paperwork" through to furnishing the apartment.
Through trustworthy advice, regular support and individual support, the current life situation is reflected, everyday life and the future are planned and help is given to implement the desired life plan in your own (rented) apartment, in apartments, in shared apartments or in a house community.