At the end of September, cds und Wulff Wohnbau Hamburg, a joint venture between cds Wohnbau Hamburg GmbH and OTTO WULFF Projektentwicklung GmbH, sold the planned new buildings on plots 9 and 11 to a special real estate fund owned by Aberdeen Standard Investments Deutschland AG.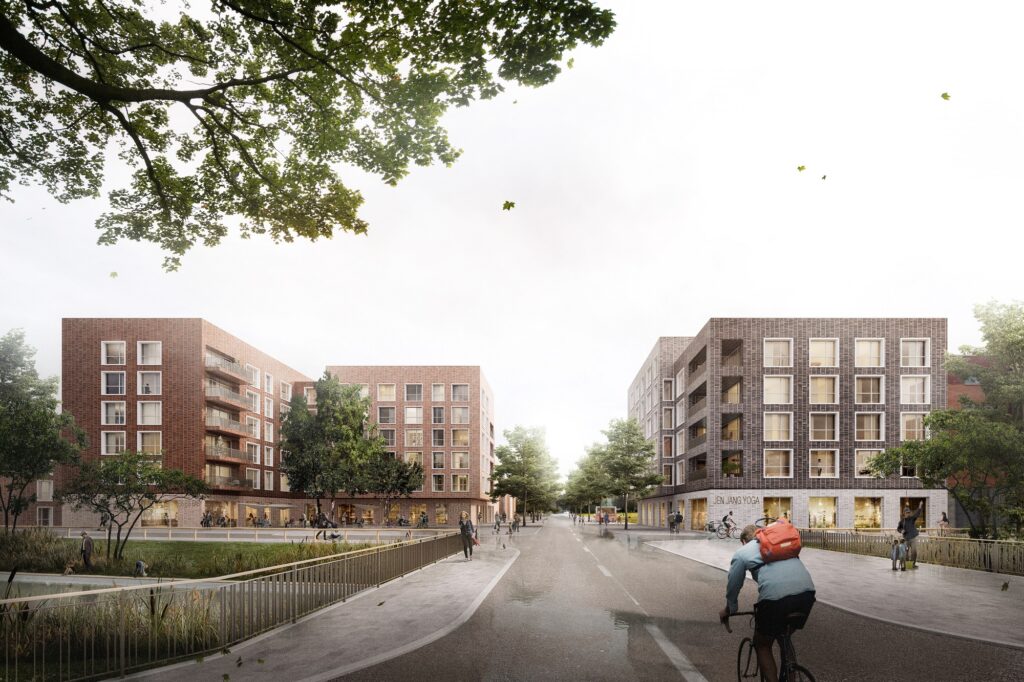 The green and small-scale urban quarter "Jenfelder Au" is being built on the 35-hectare former barracks area in the east of Hamburg.
From 2020, 137 rental apartments, 4 commercial units and 99 underground parking spaces will be built on plots 9 and 11, which have been sold to Aberdeen Standard Investments. A large part of the apartments will be connected to the innovative HAMBURG WATER Cycle® disposal concept introduced in the quarter. The discharged black and gray water is treated in closed circuits and used to generate energy.
The 137 apartments and 4 commercial spaces will be implemented in small-scale architecture both in classic apartment buildings and in duplex and triplex apartments similar to town houses. A total of seven free-standing building parts will enclose a common green area with a high quality of stay and thus form the overall ensemble on construction sites 9 and 11.
Construction is expected to start in summer 2020. Completion is planned for autumn 2022. The general contractor will be OTTO WULFF Bauunternehmung GmbH.